Junior Member
Join Date: Feb 2016
Posts: 1
Outlander L 450 recommended mods
---
I was thinking about trading in my current 4 wheeler and getting a Outlander L. What mods or upgrade should I get to improve it. The trails I ride are normally dry but have some smaller mud holes and creeks. From reading some I got worried about the belt slipping but that is probably exaggerated. Thanks for any help.
Mods and upgrades depend on your intended uses.
For me my intended uses are for ice fishing and trail riding.
The power steering (DPS) is nice.
I have a winch, heated handgrips, windshield, mudguards, front storage box, rear box(not always on quad) & have upgraded the tires and rims.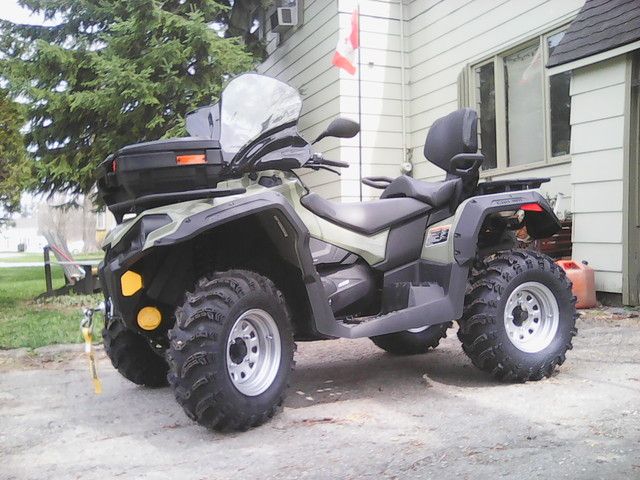 ---
"Beer farts are the worst thing to develop in a relationship, that's unless you feel comfortable blaming noxious odours on your partner."
Currently Active Users Viewing This Thread: 1

(0 members and 1 guests)